Many thanks to Animal House
in Absecon, NJ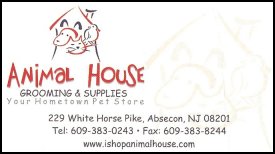 Animal House, located at 229 Absecon Blvd. (White Horse Pike) in Absecon, NJ generously donates
space where Hi Arbor cats and kittens
can be seen and adopted.
Supporting HiArbor
Hi Arbor never adopts out a cat or kitten that has not been spayed/neutered, tested for disease and given shots appropriate to its age. The $60 adoption donation fee cannot cover all these expenses. If you would like to make a donation please click on the "Donate" button or call 609-432-5167. But, a donation does not have to be money. Click here for a list of other things that HiArbor needs, and please know that we are more than grateful for anything that you can do to make our rescue work possible.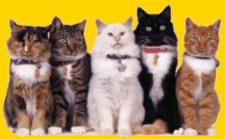 Meow to You!